Discover more from Mindful Moments by Steven Wakabayashi
A weekly email that includes my latest thoughts on mindfulness, our society & culture, race & queer issues, and little gems I discover online.
Over 1,000 subscribers
A week of insights, pain, and love
My very first meditation retreat, travel and productivity tips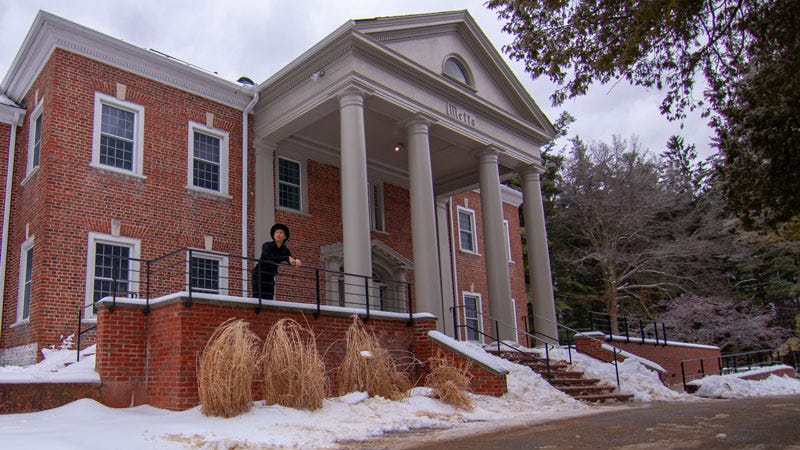 Hi friend!
I just arrived back in LA after my first week-long silent meditation retreat at Insight Meditation Society in Barre, Massachusetts. (Recently discovered that Barre was pronounced "barry". Go figure!) After having surrendered my phone and electronics for a full week, it took me a minute to adjust having these machines back in my life. Being disconnected was key to deepening my practice with mindfulness and self-discovery.
As I adjust, taking a bit of a different approach this week. I present you no lesson or mantra of the week. Just two pieces recollecting my silent meditation retreat.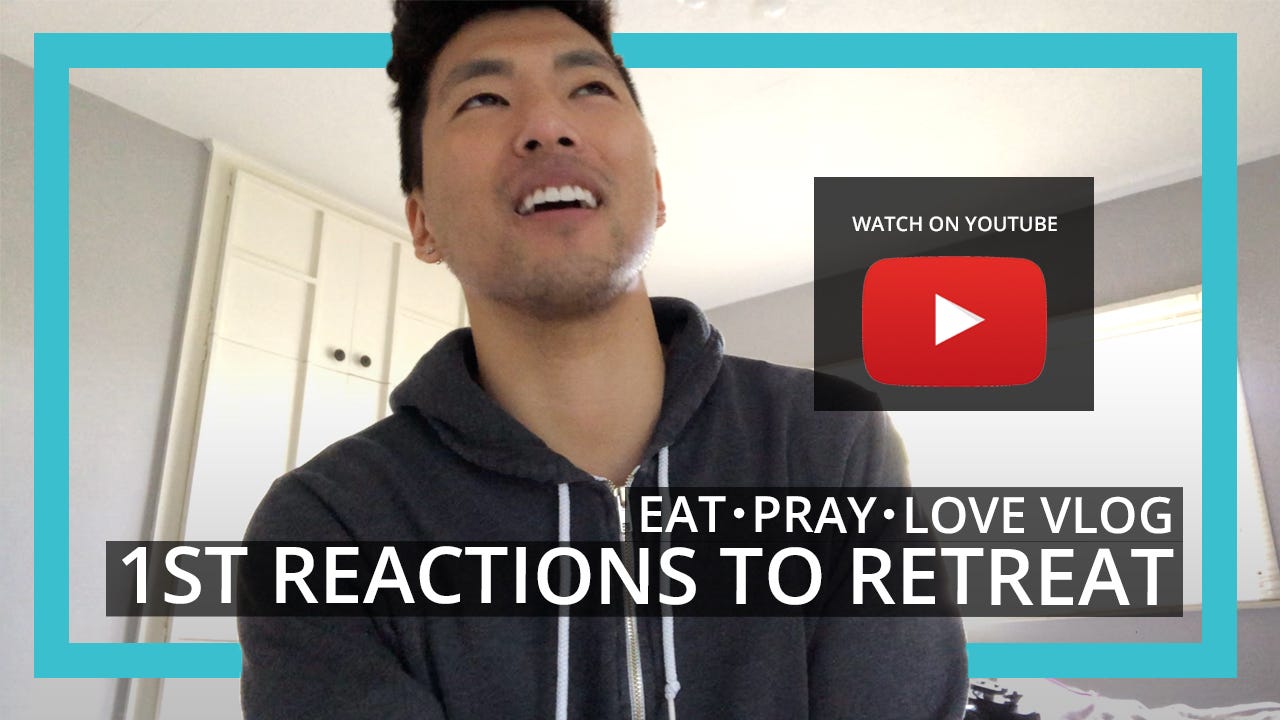 First, I present my initial reactions to my first silent meditation retreat. I was at the airport in one of the most frustrating areas - the TSA security checkpoint. After being pulled aside, I noticed that I was much more compassionate and understanding than I typically am. Still digesting many of the retreat insights and we'll see what other lessons bubble up from here.
Second, I present to you my week in writing: The Awakening Power of Silence. I've had a few very transformative moments while on the retreat - one of which was during my solitude walk in the snow.
So many memories rushed into my mind at that moment. My sickness, the evolution of my friendships, the job offers I gave up for this journey. I sat on the side of a snow-covered road to reflect and embrace all of the moments that brought me to this place. Although monetary impact or level of "success" of this journey still looms over my head, I am compassionately releasing the judgments and doubts that keep haunting me. This is what my soul is calling for and I am surrendering to the opportunity.
I appreciate you taking the journey with me and there is so much more ahead of us. I can feel it!
---
My Favorite Travel Cord
In one of my videos, I share a product I absolutely love to travel with. It is a short lightning and micro-USB cable with attached adapters. Reduces clutter, extremely versatile, and I carry two with me because I love them so much.
Article I'm Reinforcing Habits With
Mark Manson shares another delightful piece on self-discipline. By understanding our emotions and becoming more compassionate with them, we can reduce judgment and bring delight into habits we want to build. We are too often glutton for punishment, thinking that negative reinforcements and self-deprecation can shape us into who we want to become.
A Concept I'm Intrigued By
Mirrorworld and everything that will come with it.
In a world where AR (augmented reality - think Pokemon Go) becomes integrated with every object and being, our world as we know it will never be the same. Imagine looking outside your window and seeing a whole new world, or wearing contact lenses that give you insights into every object you encounter.
With all of this augmented data, "reality" will become more precious than ever. I predict that the mindfulness movement will become a safe haven for those wanting to escape the impending virtual noise to come.

As always, thanks for reading!
P.S. If you enjoyed this, share or sign up here: mindfulmoments.substack.com
Anything else? You can always hit "reply" to email me directly. 💌
Have a beautiful day!
Metta (loving-kindness),
Steven