Coronavirus and self-quarantine in NYC
Thoughts on the coronavirus this week, support group, a really special guest on my podcast, relationships, and death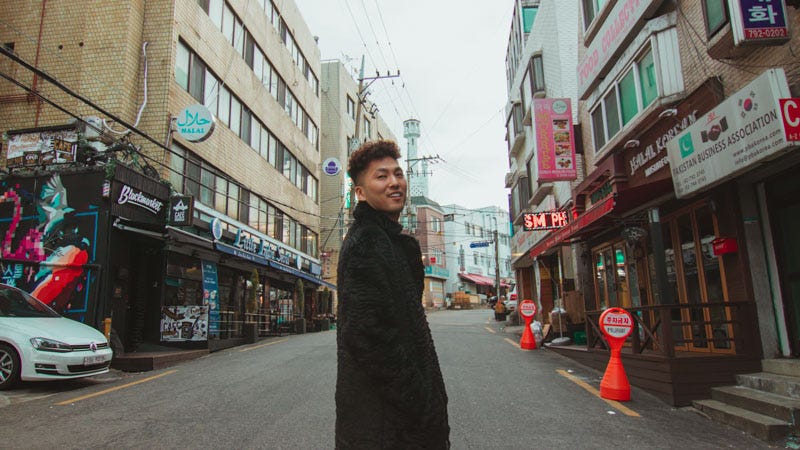 Hi friends,
It's another week of the coronavirus. Italy has locked itself down, SXSW is canceled (the Olympics are probably next), and a lockdown started here in NYC.
After traveling through Japan and South Korea a few weeks ago, I had been self-quarantined by many recommendations. I'm glad to say that it's now finished and had no symptoms. But something really disturbing happened. Upon returning back to New York City, I was trying to find a test to clear myself in advance but was not able to find any tests available in the city for me. The only tests that were available were only given to those who were bed-bound in the hospital. And if I was still eligible, I would be given the opportunity to send samples to a facility to get tested over 3-5 business days.
The fact that I cannot find a readily-accessible virus test for everyone in one of the most developed countries in the world has me shocked. As of this Monday, South Korea has tested over 15,000 every day and the US has tested a total of 4,384 people. It doesn't make any sense.
I am extremely frustrated with how incompetent our current administration here in the US has been managing this pandemic. From delays in testing to a White House full of self-interested individuals, it may, unfortunately, have to get worse here in the states before it becomes addressed with the seriousness it requires.
I'm going to keep this week's rant about the coronavirus simple.
Stay clean, wash your hands, drink lots of fluids, and sleep.
Take all the precautionary measures to stay in healthy shape, because that's all we can really do at this point.
Two updates from me:
If you are Asian in NYC, we are hosting a support group this Sunday 3/15 at 6:00pm to talk about the issues surrounding the coronavirus. Fear and angst has sparked prejudice and racism, and we will be creating a safe space to talk and heal through this together.
And I am really excited to share my latest podcast episode is with none other than Margaret Cho! We sit down and talk about her life leading up to comedy, including what it was like growing up in a Korean household, exploring sexuality, dating as a queer Asian, finding spirituality, and practicing mindfulness. She was such a delight. Let me know your thoughts!
---
Two more thoughts on the coronavirus
Here's what you need to know about dining out in the age of coronavirus
Epidemics Reveal the Truth About the Societies They Hit
How Relationships Change Over Time
The New Yorker artist Olivia de Recat has perfectly illustrated the complex dynamics of human relationships by drawing lines, and they will have you smiling and crying at the same time.
I didn't think I could get so emotional over lines. The dog and parent ones got to me. (notice where the lines start and end)
Write a Eulogy
Writer Anne-Laure Le Cunff lists out a series of prompts to help write your eulogy to get clarity on your life's direction.
When we take the time to write our eulogies, it creates this magnetic pull power that draws us forward, our priorities and our vision for where we want to be as leaders and how we'll get there come into sharp focus. This clarity enables us to make the best decisions, get up out of our comfortable patterns, create new habits, and start moving us toward a better future.
Instead of using death to paralyze us, especially during this time, how can we leverage to inspire or work and change the world?
As always, thanks for reading!
P.S. If you enjoyed this, share or sign up here: mindfulmoments.substack.com
Anything else? You can always hit "reply" to email me directly. 💌
Have a beautiful day!
Metta (loving-kindness),
Steven
Yellow Glitter Podcast | IG | YT | FB | TW | StevenWakabayashi.com